Foldable phones may resurrect the flip phone, but sliders may be the next big thing in the shorter term. The Xiaomi Mi Mix 3 doesn't have a keypad, instead the slider reveals the dual selfie camera – a solution to the notch problem while pursuing the all-screen front.
A pop-up camera requires a mechanism that takes up quite a bit of space. And in the case of the Find X, the top of the frame was cut off, which reduced rigidity. Plus, the slider allows for interaction with the phone – you can answer calls, for example, or launch the selfie camera. It makes a ton more sense than squeezing the phone to take a photo (really, Google and HTC?).
The sliding mechanism on the Xiaomi Mi Mix uses magnets instead of springs and there are no motors (all of which should improve durability). It's not the simplest setup, but the added complexity to the design was well worth it – the 6.39" display is completely uninterrupted by unsightly notches and fits in a body more compact than a 5.5″ iPhone 8 Plus for example.
Speaking of, it's a Super AMOLED panel with HDR support. You'll get to enjoy the colorful interface of MIUI 10 on that, based on Android 9.0 Pie, which is running on top of the Snapdragon 845 chipset.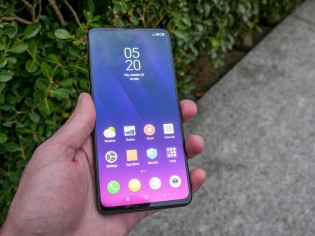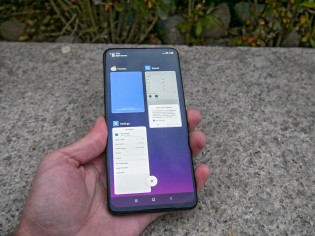 A 6.39″ screen with 19.5:9 aspect ratio and no notch
The Mi Mix 3 comes with 6GB or 8GB of RAM and 128GB or 256GB of storage. Later next month a special edition will launch with 10GB of RAM and 5G connectivity, but that may be a China exclusive. However, Europe is guaranteed to get a 5G model (without the 10GB of RAM) early next year.
The dual camera on the back of the phone is already touted as one of the best. You can check out an extensive selection of camera samples (in daylight and at dusk) if you want to see the image quality with your own eyes.
Besides the improved processing compared to the Mi Mix 2S, the new phone boasts high frame rate modes. It adds 60fps mode at 2160p resolution as well as 240fps (continuous) and 960fps (short clips) at 1080p.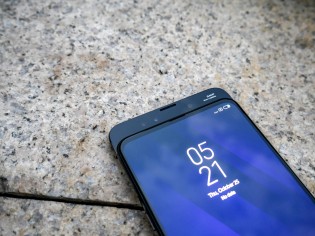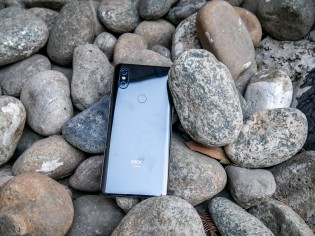 The Mi Mix 3 packs impressive cameras
The base version of the Xiaomi Mi Mix 3 costs $475/€420 in China, the 8/256GB one is $575/€505. The 10GB special edition will be $720/€630. Note that as part of the retail package you get a 10W wireless charger and a case specially designed for the sliding body.
At this point you should have already made up your mind – is the Xiaomi Mi Mix 3 hot or not?
["source=gsmarena"]